Cube 2048
In this game, you'll be faced with cubes of varying values popping up and slowly moving fowards. It's up to you to slide, mix and match these cubes to reach the coveted 2048 value, avoid defeat and get the highest score!
To help you with this, special cubes with power-ups will also appear throughout the game to assist you. With intuitive controls and great sound effects this game will keep you engaged and looking to improve your skills for a long time.
Think you have what it takes to conquer this cube-filled world? Play [Cube 2048] now and put your skills to the test!
Getting Started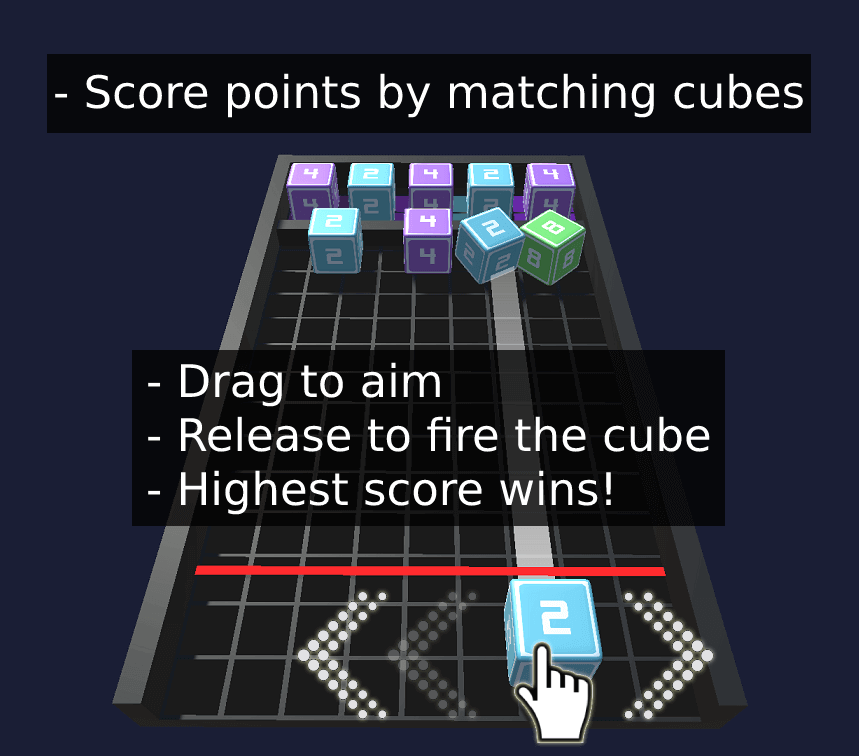 Platforms
Desktop Web, Mobile Web
Genres
Puzzle
Chain
N/A
Developer
Game Changer
Tags