Parry Boy
Get ready to take on the challenge of Meteor Line in Parry Boy, the endless runner game that will test your reflexes and parkour skills. 
Play as Malop, an alien athlete, and jump, slide, and parry from one meteor to the next in this fast-paced game. With simple controls and endless gameplay, you'll need to master the art of timing and quick thinking to achieve the highest score. 
Are you up for the challenge? Play Parry Boy now!
Controls
Arrows: left and right to move the character
Space: press space when the character hits the meteor to parry.
Getting Started
Use the [left] and [right] arrow keys to maneuver Parry Boy as he falls. Aim for the moving objects and press [space] to bounce him up to prevent him from falling to the bottom for as long as you can.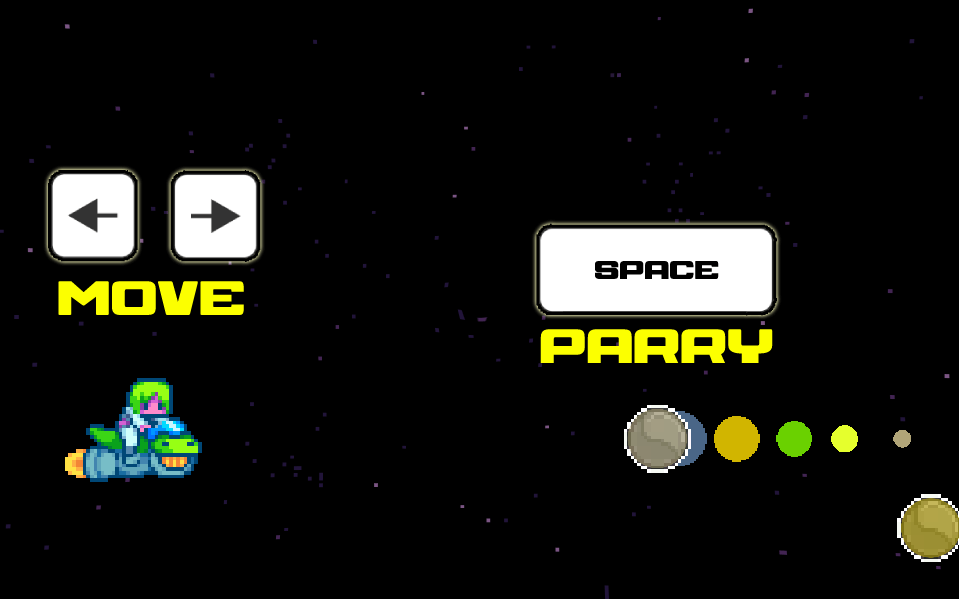 Platforms
Desktop Web
Genres
Runner
Chain
N/A
Developer
NEKTA / Game Changer
Tags